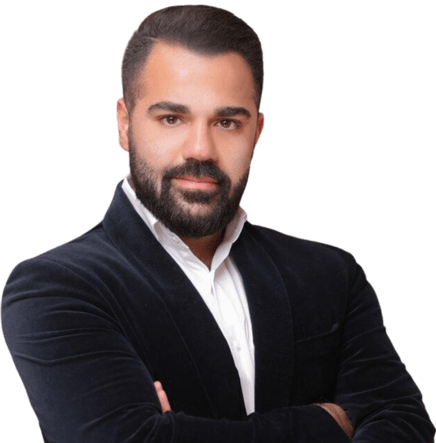 RON MATIN
YOUR TRUSTED REAL ESTATE PARTNER
Recognized for his integrity and unwavering dedication, Ron is your trusted and investment-friendly realtor, committed to discovering ideal homes for his clients. With a wealth of expertise in the field and exceptional marketing skills, he guarantees success in the fiercely competitive real estate market, all while providing a personalized and caring approach. With Ron's engineering background, he brings analytical expertise to the world of real estate. Expect a seamless process as he combines technical knowledge with market insights and a deep understanding of real estate laws. From problem-solving to prioritizing your interests, Ron's got you covered. Digital Marketing Excellence
With years of experience in digital marketing, Ron knows how to make your property shine in the competitive market. From strategic advertising to utilizing social media platforms, Ron implements EFFECTIVE marketing techniques to achieve your real estate goals. Based in North Vancouver, With a profound understanding of the Greater Vancouver real estate market, Ron navigates with confidence. Whether you're a seasoned investor or a first-time buyer, he identifies valuable opportunities for impressive returns.